Raincoats are rainproof clothes made of waterproof fabrics, and the applicable waterproof fabrics include tapes, tarpaulins and plastic films. Raincoats originated in china. In the zhou dynasty, some people used vanilla "bi li" to make raincoats for rain protection. Modern raincoat waterproof fabrics pay attention to breathability. Breathable raincoats help people to dissipate hot and humid water vapor from the raincoat when wearing them, increasing comfort. Here introduce:
The size and color of the raincoat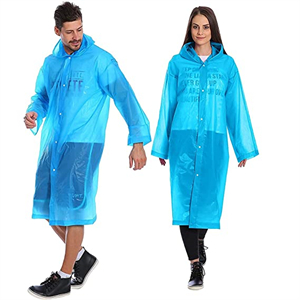 The size and color of the raincoat introduce.
Raincoat xxl is a size 18, which is a plus size. There are two types of standard methods for common clothing: one is s (small), m (medium), l (large), xl (larger); the other is the form of height plus bust, such as 160/80a, 165/85a, 170 /85a etc. The first label is not standardized. Whether it is domestic clothing or imported clothing, the model must be marked according to china's clothing model standard gb/t1335, and english letters can only be marked as auxiliary codes.